Wombman's Daily | Specialty Tinctures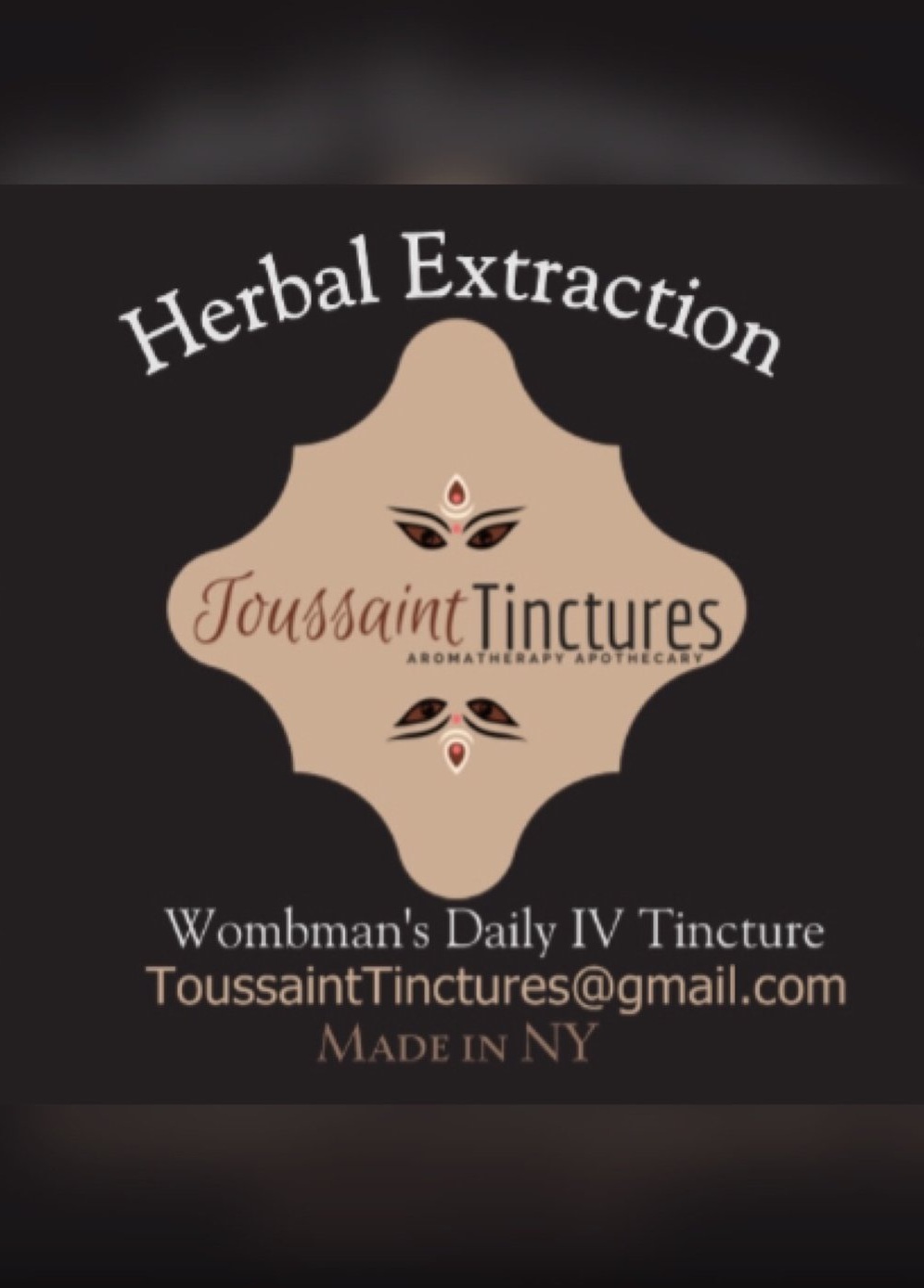 Wombman's Daily | Specialty Tinctures
Organic | Womb and Reproductive Wellness | Drink Me
Introducing Toussaint Tinctures Womb Wellness. Our homemade over-the-counter line specifically for womb care.
Wombman's Daily I - Cleansing Formula. Cleanse your system in preparation to regulate and tone your horomones and uterus with our Step 1 in the Wombman's Daily Cleanse. (Not safe during pregnancy.)
Wombman's Daily II - Building Formula. This should be your Step 2 in the Wombman's Daily regimine to build up the body's strengths with adaptogens, horomone balancing uterine tonics.
Wombman's Daily III - Stimulating Formula I. Taken during the menstrual cycle from the last day to ovulation (follicular phase)
Wombman's Daily IV - Stimulating Formula II. Taken during the luteal phase, from around ovulation through the first days of bleeding.
Instructions included for each extraction type.
When you begin a regime consistency is important for desired results. Optimal health is a marathon not a sprint. Our bodies are ever changing with the circle of life and so we must observe and change how we care for it as well.
Please always follow the suggested dosage to increase your desired outcome.
This regime should be done in 4 steps please keep this in mind when making a la carte purchases.