Forbidden Pleasure Cocoa Bath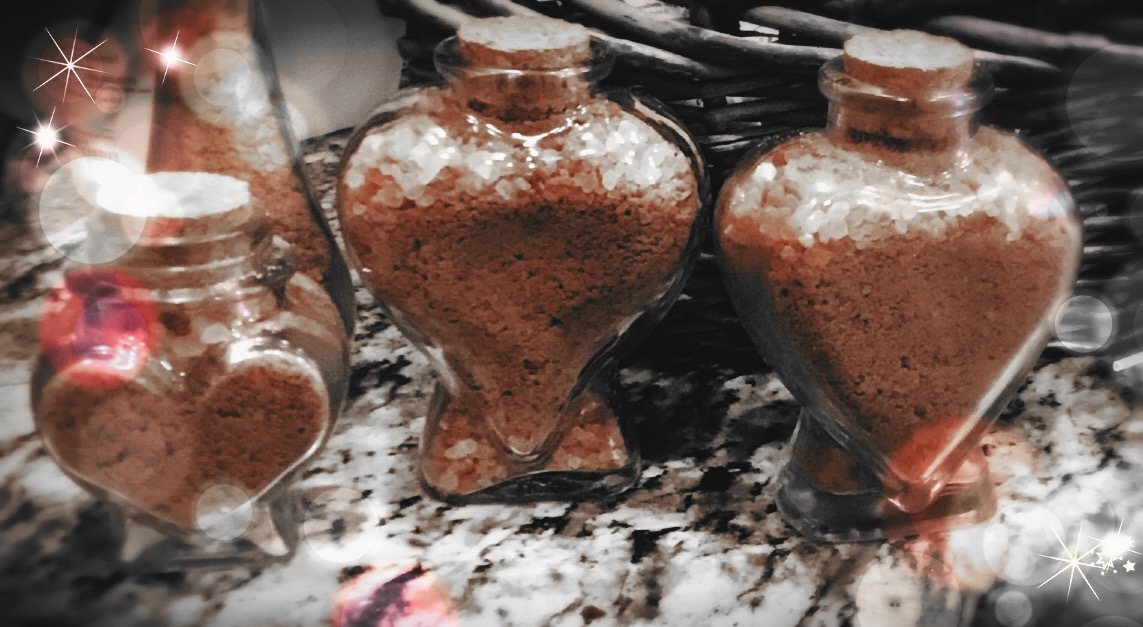 Forbidden Pleasure Cocoa Bath
Chocolate Salt Bath | Dark Cocoa | Romance
Make a decadent escape in the "Forbidden Pleasure Cacao Bath". Chocolate is made for more than just eating but you will most certainly have an appetite after bathing in the sensual aromatic blend of love.
INGREDIENTS:
Tumaco Cocoa Powder
Bath Salt Blend
Dry Milk (Optional)
Essential Oils
HOW TO USE:
Run hot water in your bath tub then shake/ stir contents and add 1/3-1/2 cup directly under the running water. Let it Steep for 10 mins.
Get into the tub and soak for no more than 20 minutes. Don't use soap during this bath. When you are done, drain the tub, and rinse yourself off with soap and fresh water.
To get the most out of the bath's fragrance, consider closing the bathroom door so that the aromas doesn't escape.
If you want to step up the luxurious experience light a few candles and add our Bubbling Brown Sugar bubble bath to your bath water.
Essential oils are very powerful. They need to be diluted before use and used in the proper concentrations. Please treat them with respect. Bergamot, lemon and distilled orange are phototoxic so do not use on skin directly before sun exposure.
Avoid during pregnancy. Some Essential Oils are safe to use during the 2nd and 3rd tri-mester, however, please consult your OB/GYN for clearance before use.